Established on March 4, 2019, the National Creative Startup Support Center is a public scientific and technological organization under the Ministry of Science and Technology. It is oriented towards fulfilling two core missions: Supporting creative startup initiatives and promoting the development of the startup ecosystem.

The Ministry of Science and Technology of Vietnam is the government agency responsible for managing the state's functions related to science, technology, and innovation, including activities such as scientific research, technology development, innovation, the development of scientific and technological potential, intellectual property ownership, quality measurement standards, atomic energy, radiation safety, and nuclear matters.

National Agency for Technology Entrepreneurship and Commercialization Development (NATEC) which established on June 8th, is an organization under Ministry of Science and Technology; which promotes the formation and the development of the national innovation system by strengthening the relationship among the universities, research institutes and the business sector.
NATEC has joined hand with the Office of Project 844 on helping the national innovative startup ecosystem through 2025, which looks to promote and support excellent startups in joining international forums and bolstering international cooperation. 
Ho Chi Minh Communist Youth Union is the largest social – political organization of Vietnamese youth, which was founded on March 26th, 1931.The union is under the leadership of the Communist Party of Vietnam.
Having been built, trained and matured through revolutionary periods, the Youth Union has gathered a large number of young people to promote the revolutionary heroism, make outstanding contributions to the progress of national liberation, unification, construction and protection of the country.
Entering a new period, the Youth Union continued to promote the precious traditions and good nature of the nation, build a class of young people rich in patriotism, love of socialism, political bravery, will to adhere to laws, revolutionary ethics and a good lifestyle, ambitions to develop the country, knowledge, health, specialized capacity, mastery of modern science and technology.

Three decades after ASEAN was established, ASEAN leaders recognised that: there remained inadequate shared prosperity, ASEAN awareness and contact among the people of ASEAN. It was of this concern that ASEAN leaders established ASEAN Foundation in Jakarta, Indonesia, at ASEAN's 30th Anniversary Summit in Kuala Lumpur, Malaysia, on 15 December 1997.
The ASEAN Foundation is an organisation from and for the people of ASEAN. The Foundation exists because of one vision: to build a cohesive and prosperous ASEAN Community. As an ASEAN body, the Foundation is tasked to support ASEAN mainly in promoting awareness, identity, interaction and development of the people of ASEAN.

The Shinhan Financial Group (SFG) Hope Foundation, formerly known as the Chohung Centennial Foundation and later renamed the Shinhan Bank Hope Foundation, was established in 1996. As a prominent non-profit public-benefit entity in the financial sector, the Foundation is dedicated to achieving sustainable development for the SFG Group, the Foundation itself, and its corporate social responsibility (CSR) projects.

The Center for Research on Initiatives of Community Development (RIC) Center is a non-profit scientific and technological organization with a mission to promote and develop self-governing community ecosystems, aiming towards a fair and equal society, as well as the inclusive and sustainable development of rural and mountainous communities, particularly those belonging to ethnic minority groups.

The CEPORER Hoc Mon Children Protection Association is a social enterprise that operates with the aim of supporting vulnerable children and young people to overcome insecurities and develop their knowledge, physical health, and mental well-being, thereby enabling them to secure stable professions when they reach adulthood and integrate effectively into the community. Creating a safe environment filled with love and care from family members is also part of the enterprise's mission.

The Hearts for Hue Foundation is a local humanitarian organization that commenced its activities on May 23, 2007, with the aim of improving the lives of people facing difficult circumstances in the Thua Thien Hue province. Their community development programs revolve around areas such as healthcare, improving educational infrastructure, providing clean water, environmental protection, and supporting the economic development of households.

The Hanoi Blind Association is a specialized social organization with a primary focus on caring for and assisting its members, individuals with visual impairments living in Hanoi. This is one of the most significant aspects of its operations. Additionally, the Association creates conditions and a positive environment for the visually impaired, enabling them to participate confidently and proactively in patriotic movements, integrate into community life, and contribute to society.
Vietnam and Friends is a social organization established in Hanoi with the purpose of supporting people with disabilities and those in need through educational guidance, basic job skill training, and connecting job opportunities. Additionally, Vietnam and Friends also focuses on promoting community awareness of environmental protection.

Nguyen Dinh Chieu School, established in 1926, is an educational institution specifically dedicated to serving visually impaired students in Vietnam. The school plays a crucial role in providing visually impaired individuals with access to education, empowering them to achieve independence and social inclusion.
In addition to its primary role as an education provider, Nguyen Dinh Chieu School also serves as a government-run resource center. It offers support and resources to other special schools and inclusive schools in Ho Chi Minh City and other provinces, further contributing to the education and well-being of visually impaired students across the region.
Overall, Nguyen Dinh Chieu School has a long-standing commitment to ensuring that visually impaired students receive appropriate education and support, ultimately aiming to empower them to lead fulfilling lives and actively participate in society.

Sao Mai Center, established in 2001, is a non-profit organization dedicated to supporting the blind community. The center has a clear mission focused on empowering individuals with visual impairments through the use and development of assistive technology in education and employment.
Sao Mai Center offers solution consultation and provides assistive products tailored to the needs of blind individuals in various aspects of life, including education, employment, and independent living. The center also provides vocational training, job placement services, and support for blind individuals to enhance their skills and secure meaningful employment opportunities.
Vietnam Innovation of General Education Foundation (VIGEF) is an organization established in 2017 with a mission to drive innovation in general education in Vietnam. The foundation focuses on various areas to bring about positive change in teaching and learning methods, student assessment, and school management.
VIGEF places importance on value education and skill development for students, aiming to foster well-rounded individuals. They also emphasize STEM/STEAM education, which aligns with the needs of local socio-economic development and equips students with relevant skills for the future.
In addition to their core mission, VIGEF actively promotes the replication and dissemination of locally appropriate teaching and learning models and initiatives. By sharing successful educational approaches, they contribute to improving the overall quality of education in Vietnam.
As part of the Shinhan Square Bridge Project, VIGEF collaborates with MSD to implement the tech solution provided by Tri-path in 100 schools located in rural areas. This initiative aims to promote equity in education among Vietnamese students.
For more information about VIGEF and its initiatives, you can visit their website at https://vigef.org/.

Disabilities Research and Capacity Development (DRD) is a non-profit organization based in Ho Chi Minh City, established in 2005. The organization is dedicated to promoting inclusivity and empowerment for individuals with disabilities.
DRD's activities revolve around removing barriers that hinder the full participation and integration of people with disabilities in society. They work towards creating an inclusive environment where individuals with disabilities have equal opportunities and access to services, resources, and opportunities.
As part of the Shinhan Square Bridge Project, DRD collaborates with MSD to connect visually impaired individuals with LBStech's technology innovation in the second initiative model. This collaboration aims to facilitate convenient access for the blind community to supermarkets and stores, ensuring greater independence and convenience in their daily lives.
For more information about DRD and its initiatives, you can visit their website at https://www.drdvietnam.org/en/.
REACH is a Career Counseling and Vocational Training Institute in Vietnam that focuses on supporting disadvantaged youth. The organization offers various activities to empower young individuals and enhance their career prospects.
One of REACH's key services is career counseling support, providing guidance and assistance to help youth make informed decisions about their career paths. Additionally, REACH organizes short-term vocational training programs ranging from 3.5 to 6 months. These training courses include free equipment and scholarships that cover 80% to 100% of the tuition fees.

The Will to Live Center (WLC) is a non-profit organization founded in 2009 and based in Hanoi. The center focuses on empowering people with disabilities by providing free computer and life skills training courses. These courses aim to enhance their employability and facilitate their full integration into society.

RE:harvest, founded in 2019, is a company dedicated to promoting the practice of circular economy in Vietnam. They focus on conducting research and market penetration trials with their range of food products, including Re:nergy Flour, Re:nergy Bar, Re:nergy Granola, and Re:nergy Shake. These innovative food items are made from recycled by-products, allowing for the efficient utilization of resources and minimizing waste.

Toonsquare, founded in 2019, is a company that offers a content production platform called Tooning. This platform enables users to easily create comic-style content. With a focus on addressing the challenges in design education for Vietnamese youth, Toonsquare provides free courses and training programs utilizing their Tooning Pro software. These programs are specifically designed for design students in Ho Chi Minh City, aiming to develop their creative skills and prepare them to meet international market standards.

Rivo Enterprises, founded in 2017, is a company that specializes in providing smart keyboard devices designed specifically for visually impaired individuals. Their flagship products include the Rivo1, Rivo2, and Rivo3 Keyboard. These innovative keyboards are tailored to meet the unique needs of visually impaired users, enabling them to effectively utilize smartphones and online platforms for various activities.

Xinapse is a company founded in 2017 with a main focus on improving access to foreign languages for the visually impaired and hearing impaired individuals in Vietnam. They achieve this by developing multilingual audiobooks and offering software solutions for inclusive libraries across the country. Xinapse also engages in collecting voice data from various regions in Vietnam to create Vietnamese audiobooks.

LabSD, Inc. is a Korea-based company founded in 2017 that focuses on preventing blindness and non-communicable diseases. They provide an ecosystem centered around their flagship platform called EYELIKE™. LabSD deploys mobile healthcare systems and conducts research to evaluate the effectiveness of these systems in improving access to eye care services, especially in resource-constrained areas. They specifically address challenges related to screening and treating sight-threatening retinal diseases. LabSD's innovative EYELIKE™ platform plays a crucial role in facilitating these efforts. For more detailed information about LabSD, you can visit their website at About Us | Labsd, Inc..

Tictoc Croc is a childcare applications and service provider that was founded in 2016. They specialize in narrowing the educational gap through digital education for students from charity schools and welfare centers in Ho Chi Minh City. In their efforts to improve education, Tictoc Croc organizes surveys on recreational and educational services. They also conduct training courses for volunteer tutors, equipping them with curriculum and necessary learning materials to effectively teach English primary classes to disadvantaged children in these schools. For more information about Tictoc Croc, you can visit their website at http://www.tictoccroc.com/.
PiQuant is a Korean spectroscopy analysis solution provider founded in 2015. Their product lineup includes ColiQuant and WaterScanner. In Vietnam, PiQuant has undertaken projects to address water pollution issues in rural areas by introducing their WaterScanner devices and ColiQuant products. These solutions enable the measurement of E. Coli bacteria concentration in domestic water sources.
-Established in 2017
-Business Model: Products/Services for the Visually Impaired
-Technology/Product/Service:
Portable Braille Slate, Versa Slate without Papers
Flowy for PC/Mobile reading expansion and real-time screen sharing services
-Currently no local presence. Implementing a project to improve information accessibility and improve learning effects of children with low vision by implementing smart school projects for students with low vision.
-Website: https://atoverflow.com/

Aimmo is an organization established to support the goals of the ASEAN Foundation. Founded in Jakarta, Indonesia, at ASEAN's 30th Anniversary Summit in Kuala Lumpur, Malaysia, on December 15, 1997, Aimmo aims to foster a cohesive and prosperous ASEAN Community. It recognizes the need for shared prosperity, increased ASEAN awareness, and enhanced contact among the people of ASEAN.
As a part of the ASEAN Foundation, Aimmo's primary objective is to promote awareness, identity, interaction, and development among the people of ASEAN. By working towards these goals, Aimmo strives to contribute to the growth and advancement of the ASEAN region.

Platfarm is a company that was established in 2014 with a business model focused on B2B Emoji solutions. They provide easily installable B2B products for various mobile services based on chats. Their offerings include high-quality emoji content and profit models to enhance user experiences.
Platfarm has a local presence in Ho Chi Minh City and has established partnerships with platforms such as Zalo, POPs, GAPO, Thien Long, for creating and distributing character design, Webtoon, emoji, and animation content. Through their collaborations, they aim to provide engaging and innovative content to their users.
For more information about Platfarm and its offerings, you can visit their website at www.mojitok.com.

LBSTech is a company established in 2017 with a business model focused on creating a smart city platform to address mobility challenges for disabled individuals. Their technology and services aim to provide solutions for visually impaired users.
One of LBSTech's offerings is a mobile service that provides detailed route information to facilities and destinations based on the location information of visually impaired users. This helps them navigate their surroundings more effectively. Additionally, LBSTech provides a service that enables non-face-to-face transactions, such as reservations, orders, and payments, for visually impaired users at stores located within buildings, utilizing smartphone technology.
The KEII Platform Vietnam, established in 2020, is an education company that focuses on student-centered learning and peer teaching methods. Their competitive online tutoring platform connects teachers or fellow students seeking teaching jobs with elementary school students in need of support in English and Math. With a local presence in Ho Chi Minh City, the KEII Platform Vietnam aims to bridge the educational gap through their Shinhan Square Bridge Project. They recruit and train college students majoring in English and Math, or English/Math, to become professional tutors. Additionally, they provide an online tutoring platform to educate 40 elementary students in grades 1 to 4. For more information about the KEII Platform Vietnam, you can visit their website at https://en.thekeiiplatform.com/.

Tripath, established in 2011, is a company specializing in the Vietnamese Public School Management System and Online Tuition Payment Business. They offer the School.vn software and hardware solution, which effectively manages student and teacher data, including attendance tracking. The School.vn App provides students, teachers, and parents with individual apps to manage their data and make tuition fee payments. Tripath also offers additional online content and student financial products through the School.vn app.

The University of Economics and Finance in Ho Chi Minh City was established on September 24, 2007, with the goal of becoming a leading university in Vietnam and aiming for international training standards, closely associated with the philosophy of Comprehensive Education – Lifelong Learning.

he Swinburne Vietnam Alliance Program is a collaborative education program between Swinburne University of Technology (Melbourne, Australia) and FPT University. With the mission of "Igniting the future," Swinburne Vietnam aims to educate learners to become global citizens, providing international knowledge and skills as well as the ability to work both domestically and internationally. Graduates will receive a degree ranked in the top 1% in the world from Swinburne University of Technology.

With 66 majors spanning 7 fields of study, Van Lang University aims to educate its students to become the best versions of themselves while supporting and driving scientific research projects to address social issues.

RMIT University is a part of RMIT Melbourne, the largest higher education institution in Australia. Since 2000, RMIT Vietnam has been established and operational, marking the introduction of world-class education and a globalized learning environment right in the heart of Asia. This institution provides excellent and diverse education in the fields of professional training and vocational education, applied research, and actively engages in addressing the needs of businesses and the community.
With the philosophy of "Practice – Practical Learning," FPT Polytechnic College started its operations on July 1, 2010, with the aim of providing high-quality vocational skills to learners across Vietnam, ensuring competitiveness in an increasingly competitive environment. Besides the implementation of Project-based Learning and Blended Learning teaching methods, the training programs at the college are designed to meet international standards such as the ASEAN vocational standards and the Vietnam Tourism Occupational Standards (VTOS).

Established in 1960, Foreign Trade University is a leading public university nationwide in the fields of economics, business, innovation, and entrepreneurship. The university excels in providing high-quality education, conducting scientific research, and serving the community. It holds a prominent position in the Asian region.

The Ho Chi Minh University of Architecture (UAH) is a prestigious educational institution in Vietnam, established in 1926. The university is currently comprised of five modern and standardized institutions, with three located in Ho Chi Minh City, one in Can Tho, and one in Da Lat.
The mission of UAH is to maintain its position as a center for graduate and post-graduate training and a hub for advanced technology. The university aims to produce highly qualified professionals in fields such as architecture, urban and rural planning, civil and industrial engineering, urban infrastructure, industrial arts, and interior design. UAH also strives to enhance the quality of its scientific research to address societal needs and contribute to economic development.

Founded in 1956, the National Economic University (NEU) is renowned as one of the leading universities in Economics, Management, and Business Administration in Vietnam. The university holds prominent positions as a top-quality institution in the economic and business fields in the country. NEU is recognized as a prestigious center for economic research and serves as a consulting center in economics, business, and management.
NEU's mission is to be the national key university and the foremost institution in training economics, management, and business administration in Vietnam. The university is committed to providing society with quality education, research, consultancy, and technology transfer services that meet regional and international standards. NEU aims to contribute to national industrialization and urbanization in the context of global economic integration.
The Hanoi University of Architecture (HUA) is the leading institution in architecture and construction in Vietnam. Established in 1969 under the administration of the Vietnam Ministry of Construction, HUA has emerged as the flagship university in its field.
In addition to its role in education and training, HUA serves as a center for research, consulting, and project implementation for both corporations and the Vietnamese government. The university's mission is to provide comprehensive training for scientific and technical personnel in the field of architecture at both undergraduate and postgraduate levels. It focuses on key disciplines such as Architecture, Planning, Construction, Industrial Fine Arts, Infrastructure and Environmental Engineering, and Urban Construction Management.

The University of Industrial Fine Arts, established in 1949, holds the distinction of being the first school in Vietnam dedicated to training professionals in Industrial Fine Arts. The university's mission is to be a leading training and scientific research institution in the field of applied fine arts design within the Vietnamese education system. It aims to produce highly qualified painters with undergraduate and postgraduate degrees who can contribute to Vietnam's industrialization and modernization, as well as its integration into the global community.
The vision of the University of Industrial Fine Arts is to become a multidisciplinary training and research university in Fine Arts and Applied Fine Arts throughout the country. As part of this vision, the university aims to be on par with other renowned institutions in the region, offering advanced training programs and fostering international cooperation.

Ton Duc Thang University (TDTU) is a public university that was established on September 24, 1997. The university encompasses 17 faculties and 67 research groups. TDTU has a clear vision to become an excellent research university ranked among the top 200 universities globally. Its medium-term goal is to be recognized as one of the top 60 Asian universities and one of the top 500 universities worldwide within a span of 20 years from 2017.
As part of the project at hand, Ton Duc Thang University will provide support for model 1 on the Platfarm solution. Additionally, the university will contribute to the entire project, particularly in collaborating with the youth leader community. Through its involvement, TDTU aims to leverage its expertise and resources to contribute to the success of the project.

Dong Chum Boarding Ethnic Minority High School, located in the challenging region of Dong Chum commune, Da Bac district, Hoa Binh province, is a school that has been established to serve the local community. Despite nearly 20 years since its establishment, the school has faced ongoing difficulties in terms of its teaching staff and material resources. Nevertheless, both teachers and students at the school have consistently strived for improvement and achieved numerous accomplishments in education, a source of pride for their dedication to learning and teaching.
The Nguyen Dinh Chieu Specialized School for the Blind in Hanoi has been a cradle for nurturing visually impaired students, helping them grow into talented individuals who have made significant contributions across various societal domains, truly embodying the spirit of resilience as taught by President Ho Chi Minh. Over the years, the school has achieved remarkable distinctions, including winning the Excellent Labor Collective at the City level for three consecutive years, attaining Outstanding Advanced School recognition, and having many teachers awarded as Excellent Teachers at the City level. Additionally, numerous students from the school have earned Excellent Student titles at the District, City, and National levels. In recognition of its outstanding contributions, the school was honored with the Third-class Labor Order by the State.

The Humane Job Training School, established in 1983, is a public vocational school and the first vocational training institution in Ho Chi Minh City. The school's training programs focus on fields such as information technology, electrical trades, and beauty care.

Established in the year 2000, Tay Ninh Visually-impaired Children Center operates with the purpose of caring for and educating visually impaired children to fulfil the dreams of children affected by Agent Orange, those who are blind or suffering from vision impairments. The centre provides healthcare, recreational activities, and also rekindles hope and a love for life among these children.

Thien An Shelter is a social support facility established with the mission of assisting visually impaired children with difficult circumstances to access comprehensive and suitable education to unleash their full potential. This enables them to acquire the knowledge and skills necessary for self-improvement, joyful living, and social integration.

Nhat Hong Shelter for the Visually Impaired, also known as Nhat Hong Shelter, is a facility under the Visual Impairment Program of the Thu Duc Congregation of the Cross. Established in 1995, its mission is to care for and nurture visually impaired individuals aged 15 and above, guiding them toward a better quality of life and community integration.

Established in 1985 by visually impaired teacher Dao Khanh Truong, and currently overseen by the Sisters of the Thu Duc Congregation of the Cross, Bung Sang Shelter provides care and education for orphaned children with visual impairments from all across the country. The shelter offers a wide range of educational opportunities, from music and computer skills to essential soft skills training.

Ai Linh Charity School, located within the jurisdiction of Minh Duc Parish in Tan Phu Ward, Thu Duc District, is a school run by the Congregation of Sisters of the Sacred Heart of Jesus. It is dedicated to children from immigrant families and those facing difficult circumstances in the Tan Phu Ward and neighbouring areas.

Inspired by the compassion of Mr. Bui Cong Hiep and his wife, the Thien Than Shelter and Childcare Center, affectionately known as "Thien Than Shelter," is a safe haven for over 100 orphaned children who have been abandoned, ranging from infants to 8 years old. The center provides an environment where the children can grow up, enabling them to reunite with their mothers, or making it easier for mothers to find their children. It also nurtures and educates these children, helping them become good individuals who contribute positively to society.

Established in 2010 by Mr. Tran Lam Thang, who sought to protect the neighbourhood with a desire to help those in difficult circumstances, the Long Buu Charity Class has been welcoming and educating the majority of its students, who are the children of immigrant families in Saigon. These families often have parents working as laborers in industrial zones, scrap collectors, street vendors, or, in some cases, children who accompany their mothers while fleeing from abusive husbands or partners.

Ánh Linh Charity School, founded in 1990, is a school dedicated to underprivileged children living in District 4 and District 7 of Ho Chi Minh City. Ánh Linh Charity School has helped many disadvantaged children in the Tan Thuan Tay area overcome illiteracy and provided vocational training to prepare them for a better future.

Ba Ria – Vung Tau Eye Hospital is a leading specialized hospital in the field of ophthalmology and is a key player in preventing blindness and treating eye-related diseases in Ba Ria – Vung Tau province. Since its establishment in 2006, the hospital has undergone numerous innovations and improvements in patient care, thus enhancing its reputation and trust among patients.
Grandma Lu Bread is a traditional bread brand prepared according to a unique recipe using fresh, nutritious ingredients and environmentally-friendly packaging. It offers customers a completely different way to enjoy bread.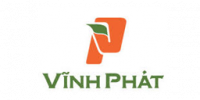 Established in 2014 with 100% domestic investment, Vinh Phat Flour Company aims to create high-quality flour products to promote trust and inspire Vietnamese consumers. In the course of its development, Vinh Phat plans to become the primary supplier for the wheat flour market in the eight provinces of the Central Highlands and Central regions of Vietnam.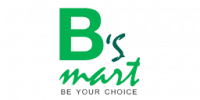 With the social development and strong consumer demand, on June 20, 2014, the convenience store chain B's mart officially commenced its operations with the aim of becoming the leading convenience store chain in Vietnam.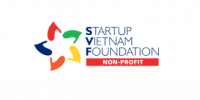 Established in 2014, the Startup Vietnam Foundation (SVF) is a non-profit social organization with the goal of promoting economic growth in Vietnam through two means: innovation and entrepreneurial thinking.
Established in 2020, the Institute of Smart Cities and Management (ISCM) is a pioneering institute under the University of Economics Ho Chi Minh City (UEH). Its focus is on conducting research and education with an integrated approach to technology applications in various fields such as urban design, landscape architecture, transportation, and optimal infrastructure management. The aim is to build and develop smart, green, and sustainable cities.
Vietnamese Student Foundation (VSF) is a non-profit organization established in 2014 with the mission of contributing to Sustainable Development Goals (SDGs), particularly those related to education, healthcare, equality, and the environment.