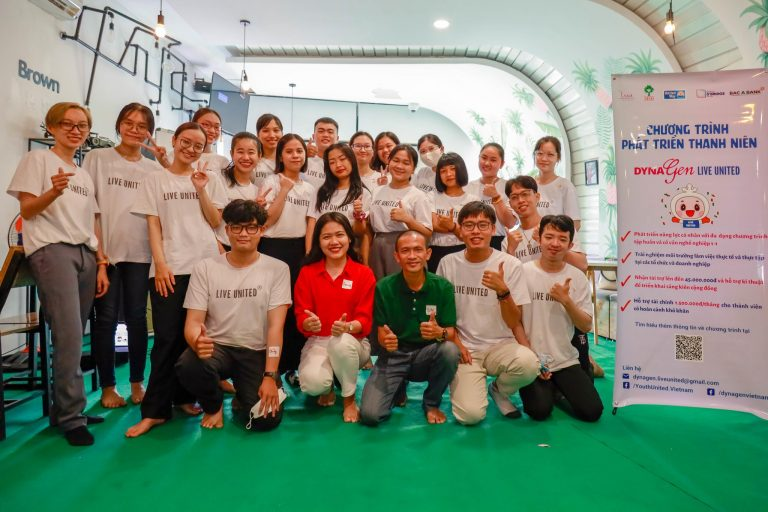 On September 25th, the first training session of DynaGen Live United on "Creating and implementing initiatives for the community" was successfully organized in Hanoi and Ho Chi Minh City. At the training session, Ms. Tran Hong Diep – Deputy Director of For Vietnamese Stature Foundation and Mr. Pham Truong Son – Director of Tinh Than Foundation provided the participants with a clear approach to understanding the basics of project designing.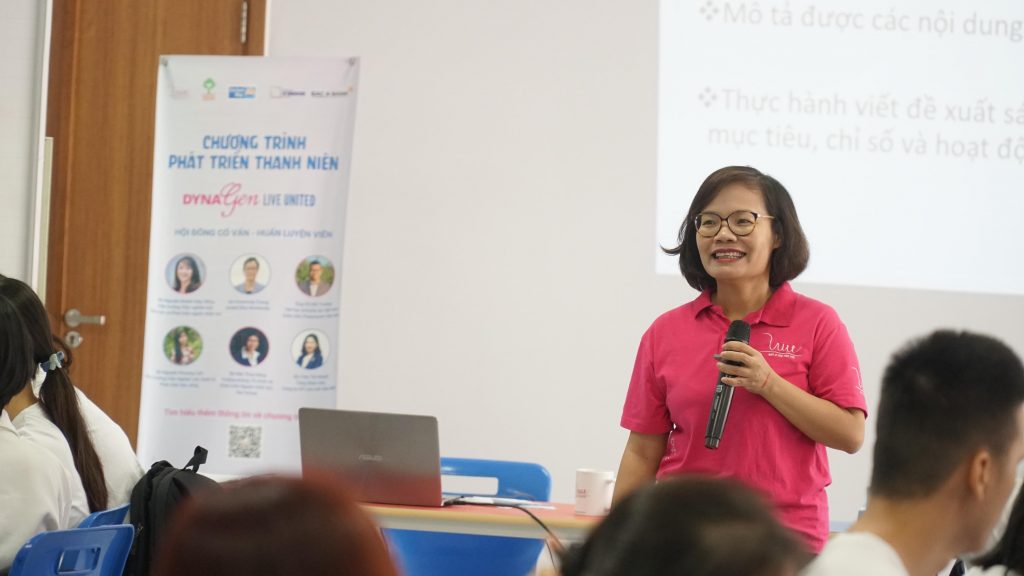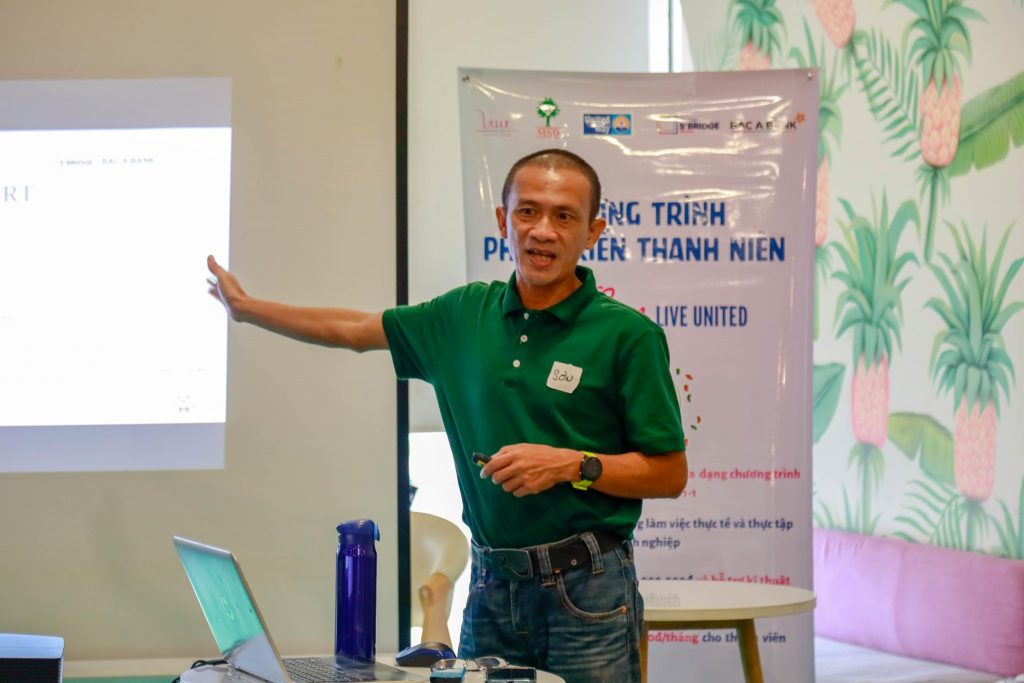 During the morning session, participants were introduced to the concept of project, project life cycle, stakeholders' engagement in projects, methodologies to identify core issues, and problem tree development,… Utilizing the knowledge and practical experience learned from the speakers, groups of participants have discussed, analyzed, and indicated major problems to be solved such as domestic waste pollution in Muong Nhe, Dien Bien; public ignorance about waste classification in Hoai Duc, Ha Noi; rising unemployment rate among people with disabilities; sexual harassment against women and children.
In the afternoon session, the enthusiastic young participants learned about need-based and right-based approaches, the structure of a project proposal, logical framework approach, and other project design methods such as BUSINESS CANVAS, Design Thinking, and Theory of changes. Afterward, participants worked together to build a project proposal with clearly-stated goals, objectives, and SMART indicators. Other sections in a project proposal were also introduced, including context analysis, work plan framework based on GANTT and WBS tools, risk management, sustainability, gender equality, and social inclusion,…
Nguyen Thuy Duong – a participant in Hanoi shared after the training session: "From the knowledge and experience shared by the speakers, our group has found a problem to solve together in the coming time. I am really excited to work on the project with my teammates. I would also like to express my gratitude to the speakers for the valuable knowledge today."
"I find the training very useful. I have had experience in implementing social projects for a few years, but everything the speakers shared today is really new to me. After the training session, I am much more confident with the group's upcoming project. I hope that our group will be able to carry out a project to bring positive values to the community," shared Nguyen Quang Minh, a participant in Ho Chi Minh City.
Also at the training session, "Initiatives for the community – LU challenge 2022" with the theme of "Share and Live United" was officially announced. This is an annual activity dedicated to the DynaGen Live United community to develop ideas, initiatives, and creative projects that contribute to solving social and communal problems."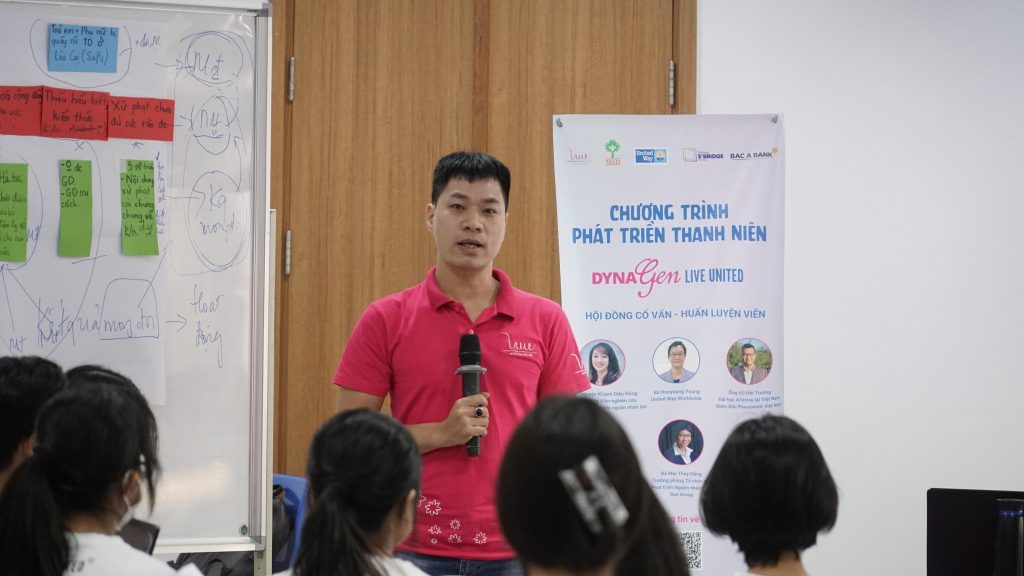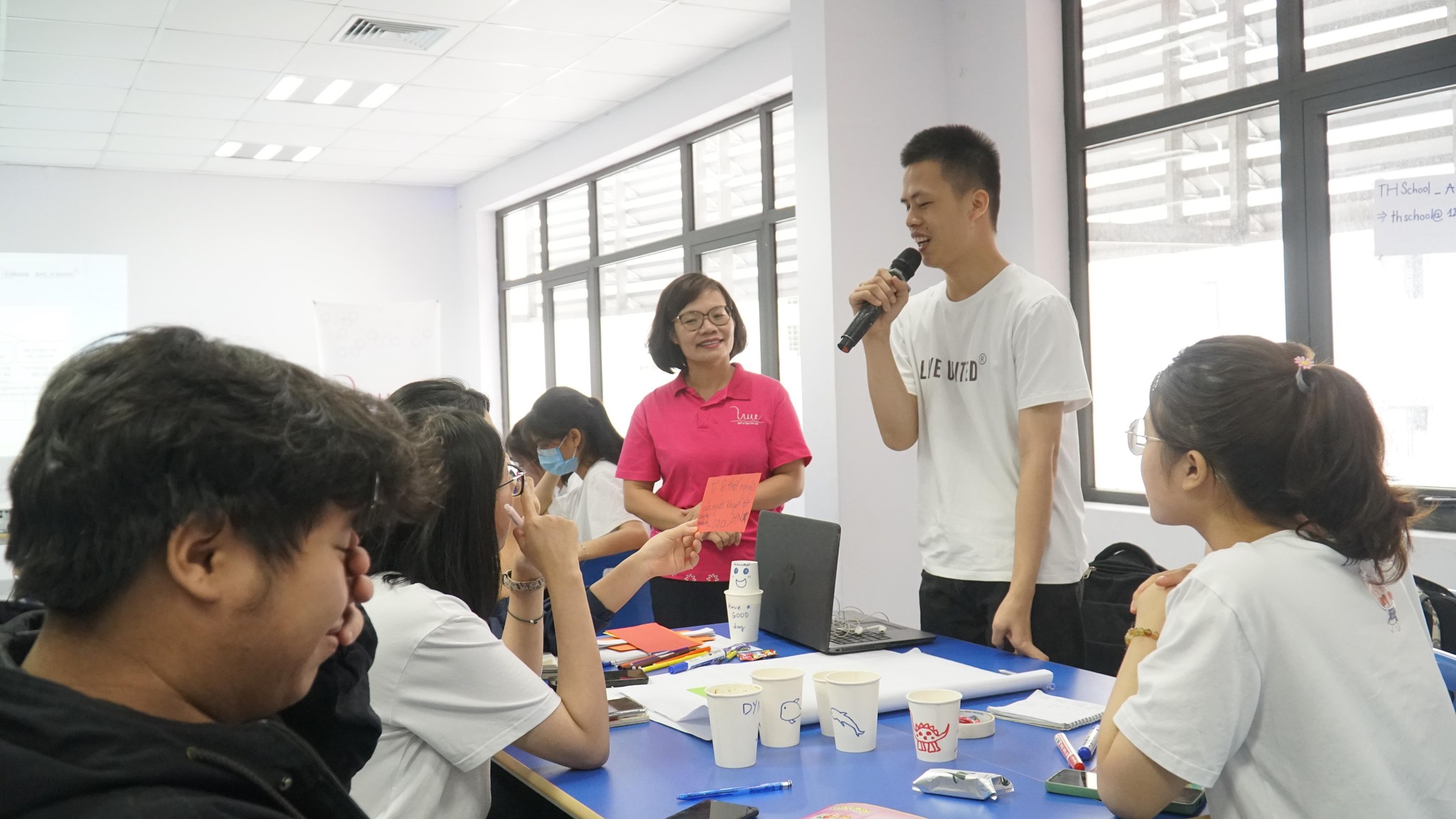 Please follow Youth United Vietnam for more information about the program!!!
————–
DynaGen – Live United is a youth development program implemented by For Vietnamese Stature Foundation and Management and Sustainable Development Institute (MSD) – Live United Vietnam. The program is sponsored by Bac A Commercial Joint Stock Bank and Shinhan Square Bridge Vietnam.