Nearly 300 children from 9 shelters/charitable schools in Ho Chi Minh City participated in the event with the theme "Summer Bonding – Summer Fun for Children." The event was jointly organized by the Research Institute for Sustainable Development Management (MSD) – United Way Vietnam, Ho Chi Minh City Youth Union, the Tan Binh District Children's House, TictocCroc Company, with support from Shinhan Square Bridge – Shinhan Financial Group's Hope Foundation, Sense City Shopping Mall, Unilever Group, MM Mega Market Vietnam, JCI Thang Long organization, and Ba Thuc Food Company.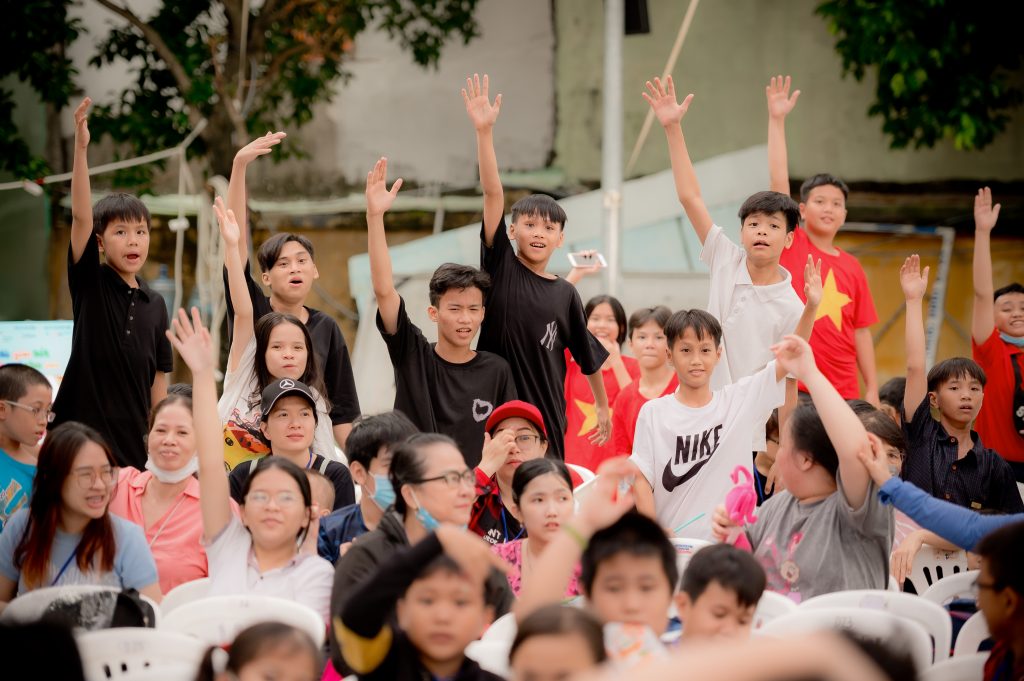 June is the Month of Action for Children with the theme "Join Hands to Minimize Harm to Children". Additionally, it is summer, a time when every child in Vietnam deserves to have a joyful and exciting time with their family, relatives, and friends in the community. It is a time to relax, regain balance, engage in fun and healthy activities after a stressful school year. However, for many children in difficult circumstances, enjoying these rights is not easy due to economic and material limitations, as well as a lack of space for safe and comfortable play and experiences.
Since 2014, as part of the "A New Page of Life" program, MSD United Way Vietnam has supported and collaborated with shelters and charitable schools in Ho Chi Minh City, creating opportunities for children in difficult circumstances to access education, nutrition, physical and mental health, helping them overcome difficulties in life and providing them with more opportunities for play, learning, and development.
To create a joyful playground for children in difficult circumstances during the summer of 2023, MSD United Way Vietnam and partner organizations organized an event with the theme "Summer Bonding, Summer Fun for Children" for children in 9 shelters/charitable schools in Ho Chi Minh City.
The event with the theme "Summer Bonding, Summer Fun for Children" is an activity within the framework of the "A New Page of Life" project, aiming to build a meaningful playground and provide children with opportunities to experience various exciting activities. These activities include learning about children's rights, engaging in creative activities in art and design areas, improving English skills, playing creative and physical games, and more. The program received active participation from 9 shelters and charitable schools, including Long Buu Love Class, Tam Binh Child Protection Center, Ai Linh Charitable School, Hoc Mon Child Protection Association, Truyen Tin Social Protection Facility, Niem Tin Organization, Son Ky Youth Union – Tan Phu District, Huong Duong Shelter, and Cau Han Charitable School.
The program also featured the presence of singer Pham Hong Phuoc as a special guest for interaction and gift giving to the children. After presenting gifts to the winning participants of the quiz, singer Pham Hong Phuoc shared some heartfelt words: "As someone who cannot speak or hear, I had the opportunity to participate in many programs like this from a young age. Seeing the excitement in the eyes of the children reminds me of when I was studying in a special school, where the teachers organized similar activities. I saw my fellow students enjoying warm and meaningful playgrounds. From that experience, I wanted to spread the message so that everyone can join hands to help others. I am very happy to be here today." After a few brief remarks, he performed the song "Cha già rồi đúng không" (Is it true that Father is old) as a gift to the children and all the program attendees.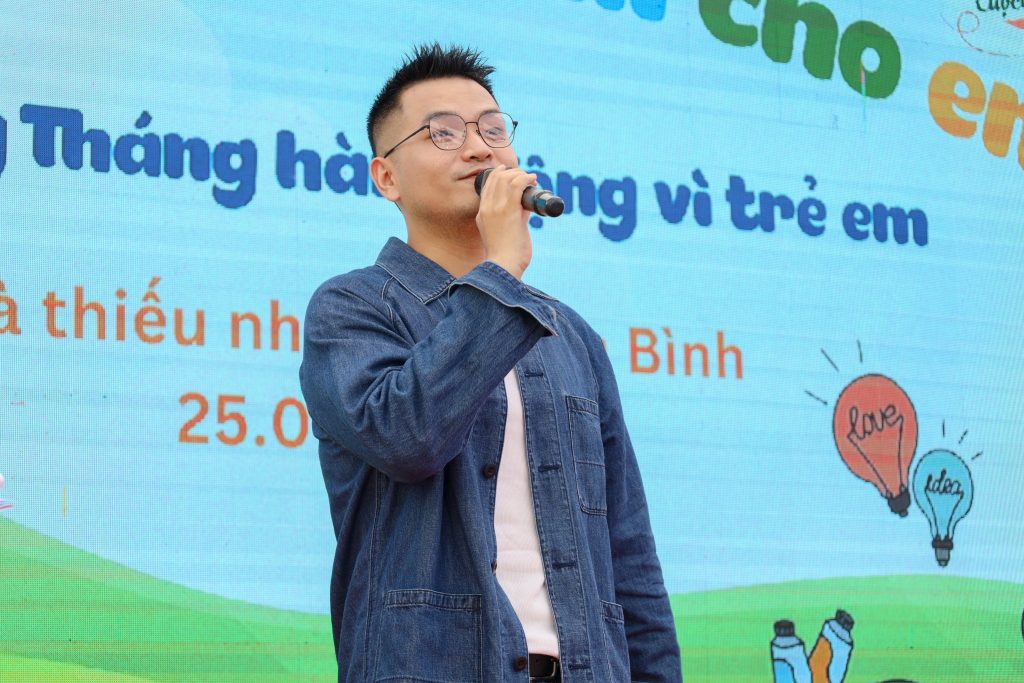 In the program, the next part is the distribution of gifts and certificates to the tutors of the TictocCroc project. This project provides innovative technological solutions to nearly 300 children studying at charity schools in Ho Chi Minh City. At the same time, there is also a special gift presentation to the accompanying organizations that have contributed to the success of the event.