On August 27, 2022, For Vietnamese Stature Foundation (VSF) and Management and Sustainable Development Institute (MSD) – United Way Vietnam officially launched the 3rd course of DynaGen – Live United youth development program in Ha Noi and Ho Chi Minh City. The program aims to materialize the two organizations' goals to connect and mobilize social resources in order to support young people to develop and reach their full potential in the process of learning, career building, and social activities. Through training activities, workshops, seminars, career mentoring, and networking,… young people will have their missing knowledge and skills improved and become more dynamic, responsive, and adaptive in all situations. The seminar has looked back on the development path and impressive results of the first two courses, honored the Advisory Board, the Mentoring Board, and introduced 80 outstanding participants to enter Gen III after 3 months of selection.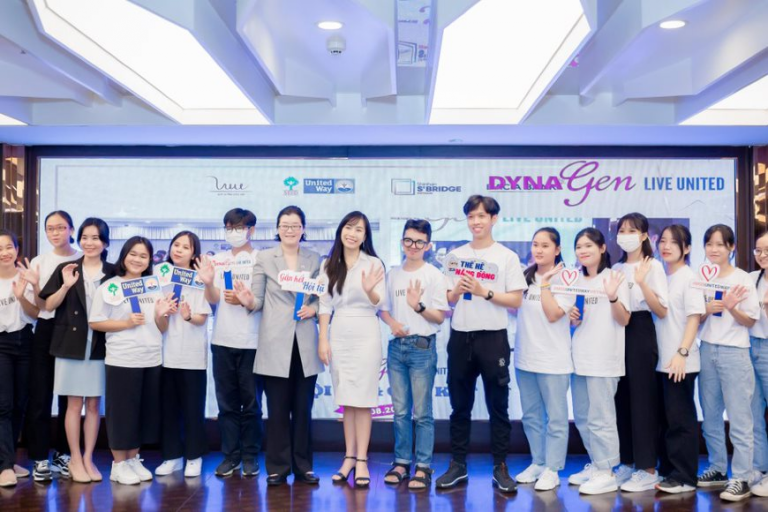 According to the report of the General Statistics Office, in the 2019-2020 school year, there are 1,672,881 university students at 237 public and non-public universities, and 263,172 graduates across the country. Vietnam is experiencing a period of demographical transition, with the largest number of young people in the country's history. The results of the 2019 Population and Housing Census showed that Vietnam recorded 20.4 million young people ranging from 10 to 24 years old, accounting for 21% of the total population.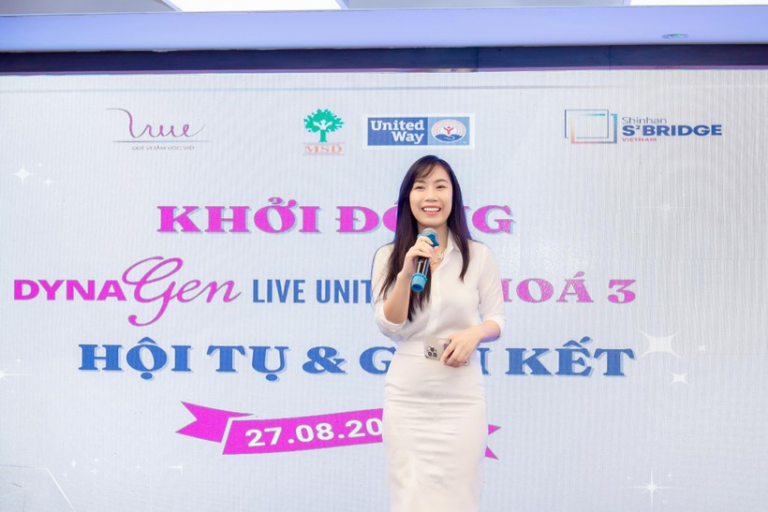 "Vietnam is currently in its golden population period, starting in 2007, and is expected to last until 2041. With the demographical advantages, we have an opportunity to boost the country's socio-economic growth if appropriate investment for the youth is allocated. We believe that young people – with access to quality education and empowerment – can reach their full potential to be successful in their personal careers and become responsible citizens –  leading changes to bring positive values and impacts to the community. This is why MSD – United Way Vietnam collaborated with VSF to develop DynaGen – Live United to help young people advance their personal capacity, leadership qualities, collaboration skills, and leverage their strengths to become responsible citizens. Vietnam's sustainable future is in the hands of the dynamic and engaged young generation – pioneers who create trends and lead changes" – Ms. Nguyen Phuong Linh, Executive Director of MSD – United Way Vietnam shared at the Conference.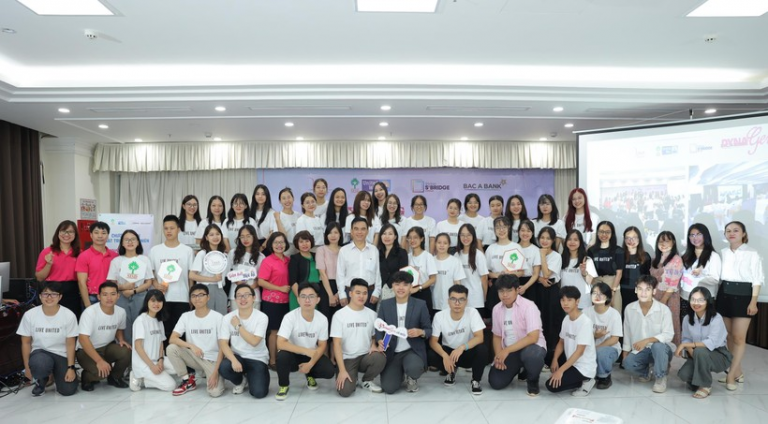 Starting in May 2022, VSF and MSD – United Way Vietnam have received nearly 200 applications from young people ranging from 18 to 25 years old in Ha Noi and Ho Chi Minh City. Through a selection process of 3 months, the program has chosen 80 outstanding young people to participate in the 2022-2023 training program. Specifically, there are 52 participants currently studying and working in Ha Noi and 28 from Ho Chi Minh City. At the event, the Organizing Board announced that 14 members would receive financial support from the program. Accordingly, each received a grant of 1.5 million VND/month for 10 months.
"The day I received the announcement from the program, I felt like I was surrounded by sunshine. I was so surprised and emotional. Until now, among all of my feelings, I am above all honored and proud to be a part of DynaGen Live United 3". – Do Tram Anh, a participant in Ha Noi shared.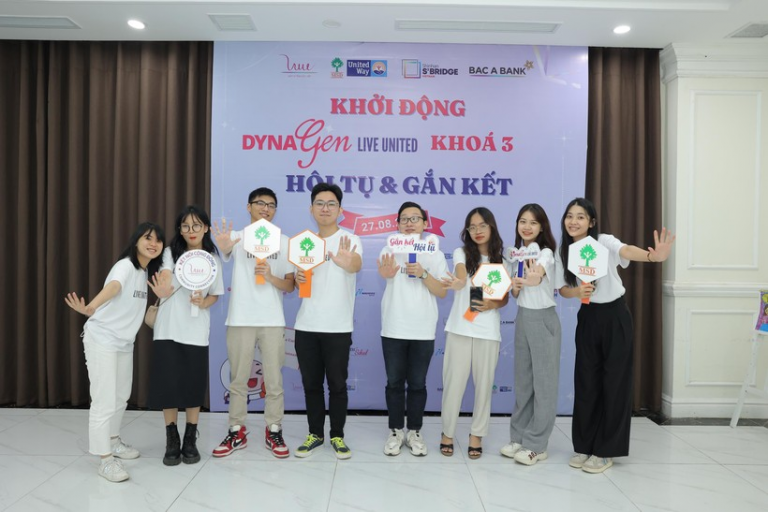 The 3rd Course in 2022 is designed with many breakthroughs that encourage pioneering and leading roles, as well as self-control for young people. Within a year, 14 training activities will be hosted by experienced professionals in multiple areas. Accordingly, the training sessions vary from capacity and personal quality building through programs with improved content; career development through practice, to collaboration and networking through international networking programs of the Global Youth Leader United network.
Notably, members have the opportunity to receive one-on-one training with experienced advisors from many prestigious organizations in the "Career Advice" program. The program is committed to helping members with self-understanding of their strengths and weaknesses, thus, helping them make relevant career choices.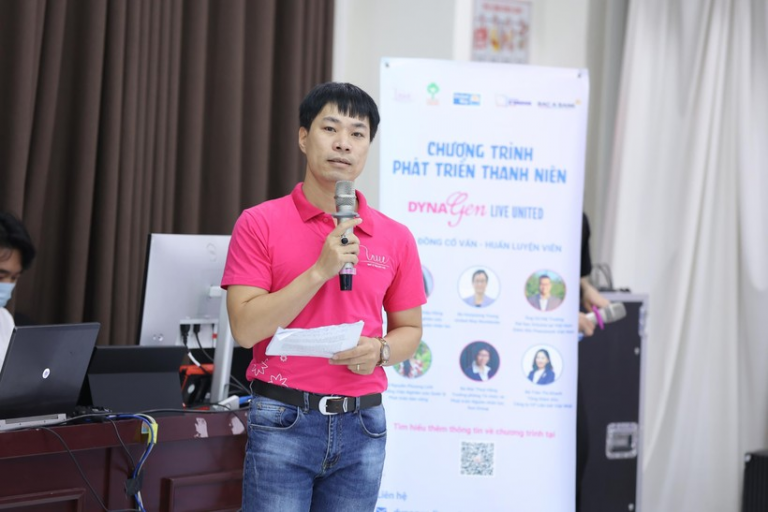 DynaGen Live United III also encourages members to increase their self-worth and contribute to the community by implementing "Community Initiatives" with fundings up to $2000 per initiative. Young people will also receive technical support from VSF and MSD – United Way Vietnam through project management training with experienced experts in the field of development to implement initiatives.
This year, training sessions will be held in Ha Noi and Ho Chi Minh City on weekends with an average frequency of 2 sessions/month. Depending on the event and the implementation time, the training sessions will be held online or offline. The expansion of the program's scope is expected to help members connect, support each other through networks, and create employment opportunities for young people through internship programs, practice, and forums.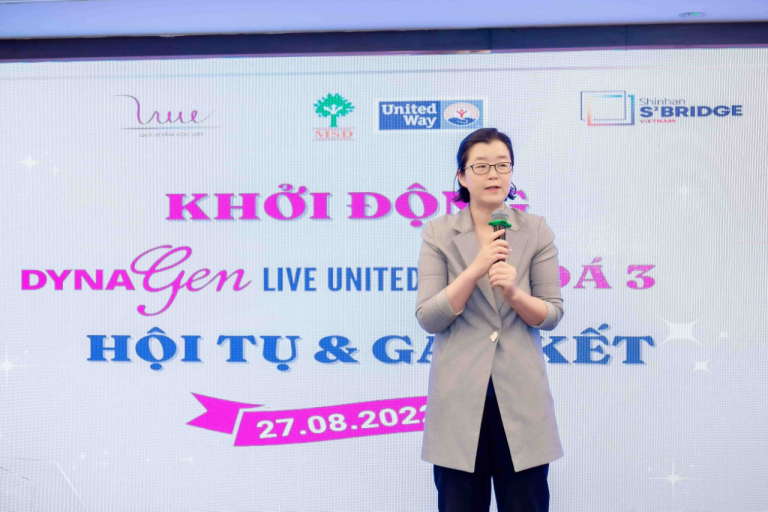 Working as coordinators to mobilize social resources (finance, experts, in-kind sponsorship, etc.), as of now, VSF and MSD – United Way Vietnam have successfully engaged a number of organizations and individuals in the project. To be specific, the main sponsors are the North Asia Commercial Joint Stock Bank and the Shinhan Square Bridge Vietnam Program from Shinhan Financial Group Hope Foundation. At the same time, the program continues to receive companionship from the Education & Times Newspaper.
In addition, many individuals, organizations, and enterprises will also participate in the program to provide technical support such as TH Group, United Way Worldwide, Vietnam-Japan Joint Stock Company (VIJA Link), TH School, Navigos Group Vietnam Joint Stock Company, Mentori Vietnam Company, ABG Leadership Institute, IBC International Business Coaching Co., Ltd.  
---
Management and Sustainable Development Institute (MSD)

MSD envisions a sustainable Viet Nam of justice and equality, where all individuals and their families can achieve their human potential through good education, financial stability, and healthy lives. We are taking efforts to improve sustainable lives by mobilizing the caring power to the united partnership of an ecosystem for sustainable development. MSD focuses on the following areas: (1) Education for Development; (2) Income Mobility and Life Quality Improvement; (3) Environmental Health with a thorough approach to sustainable development, promotion of solidarity and collaboration, assurance of equality and engagement, and the application of innovation.